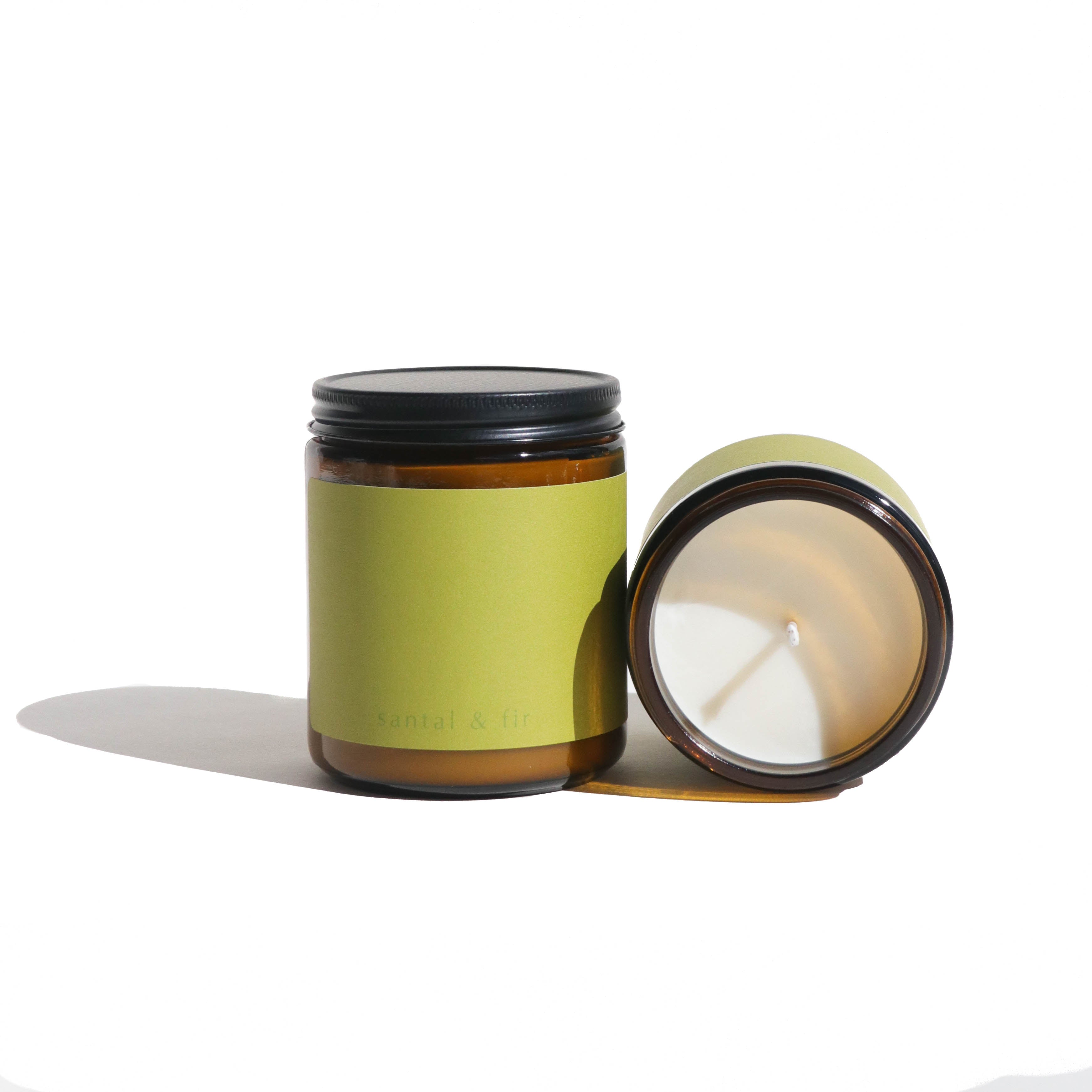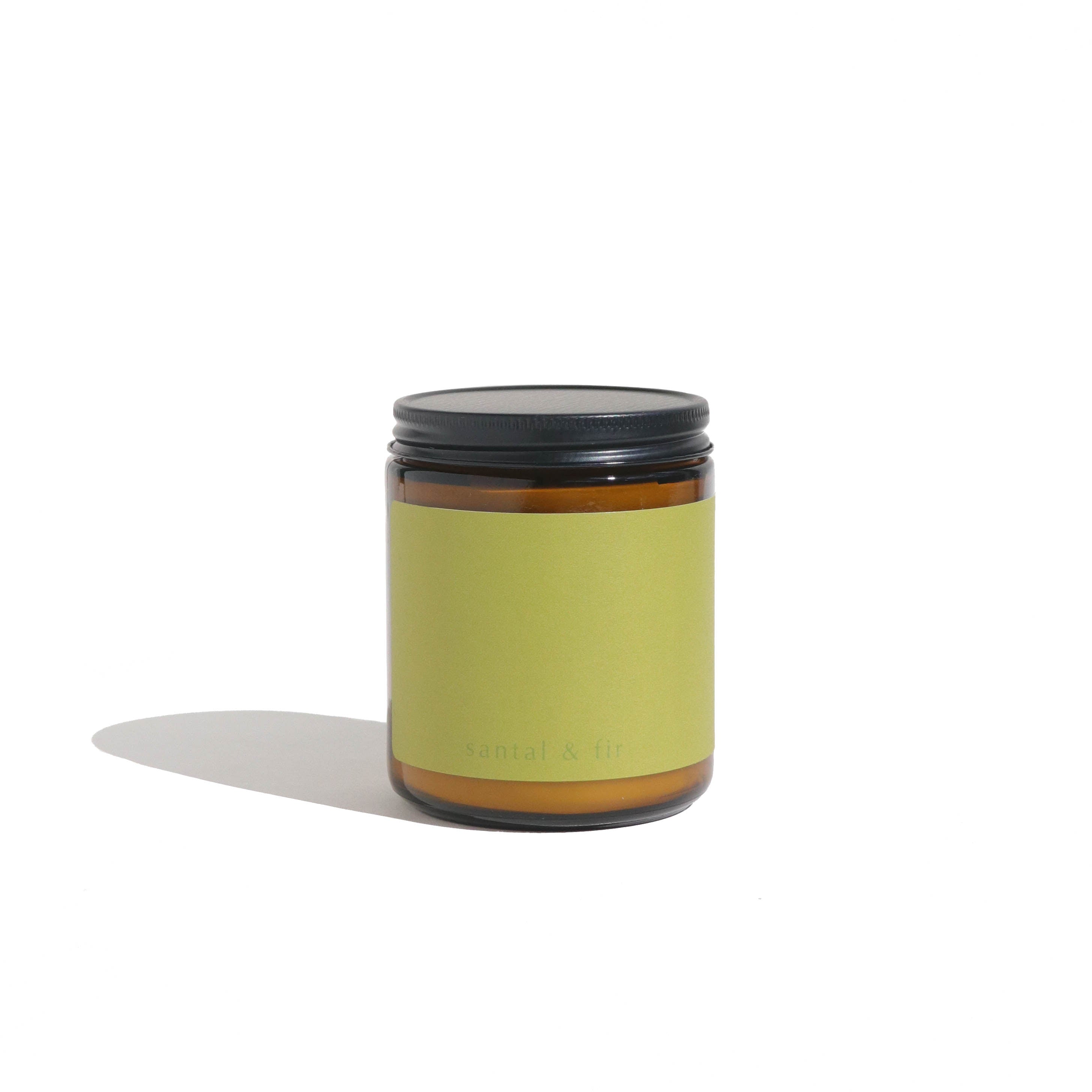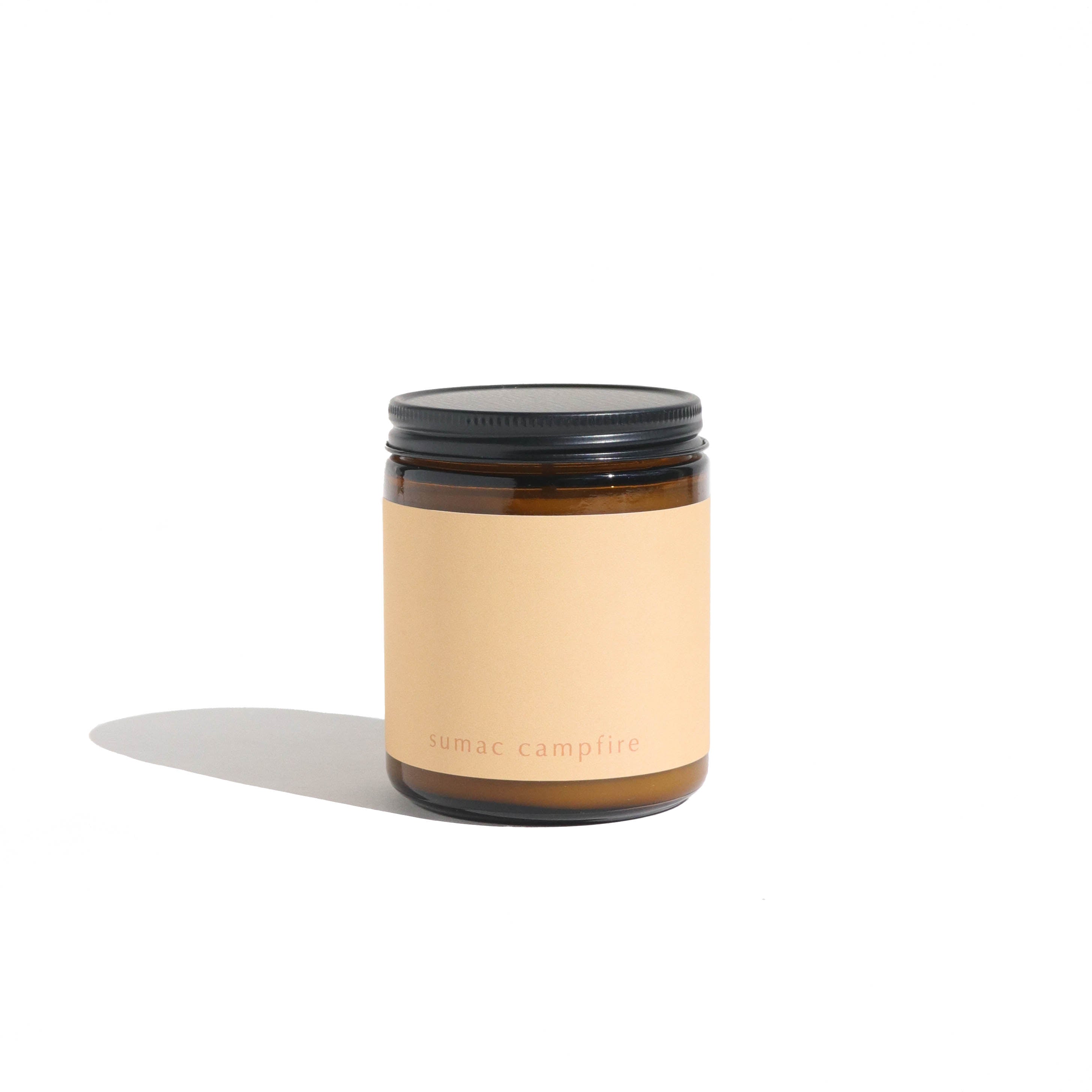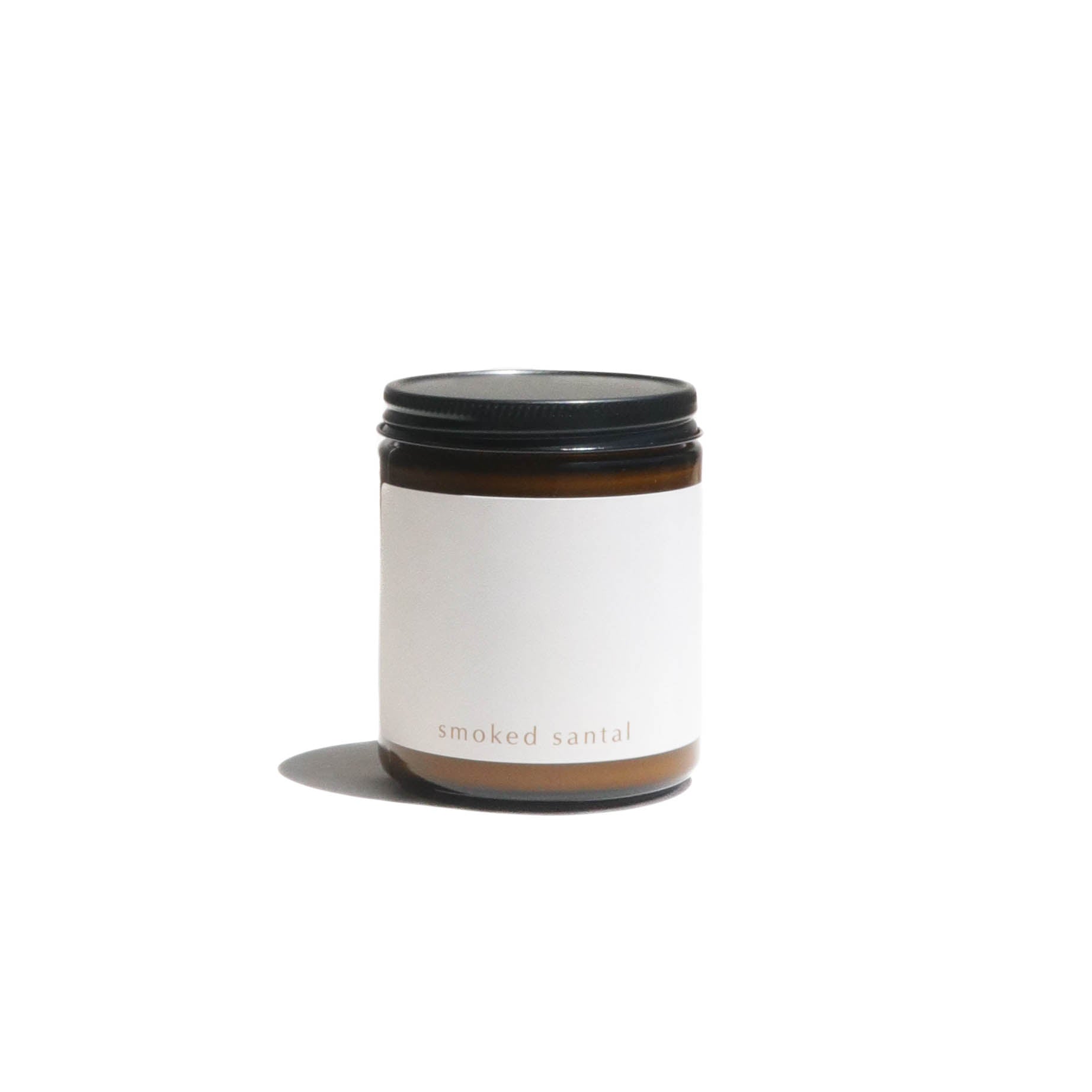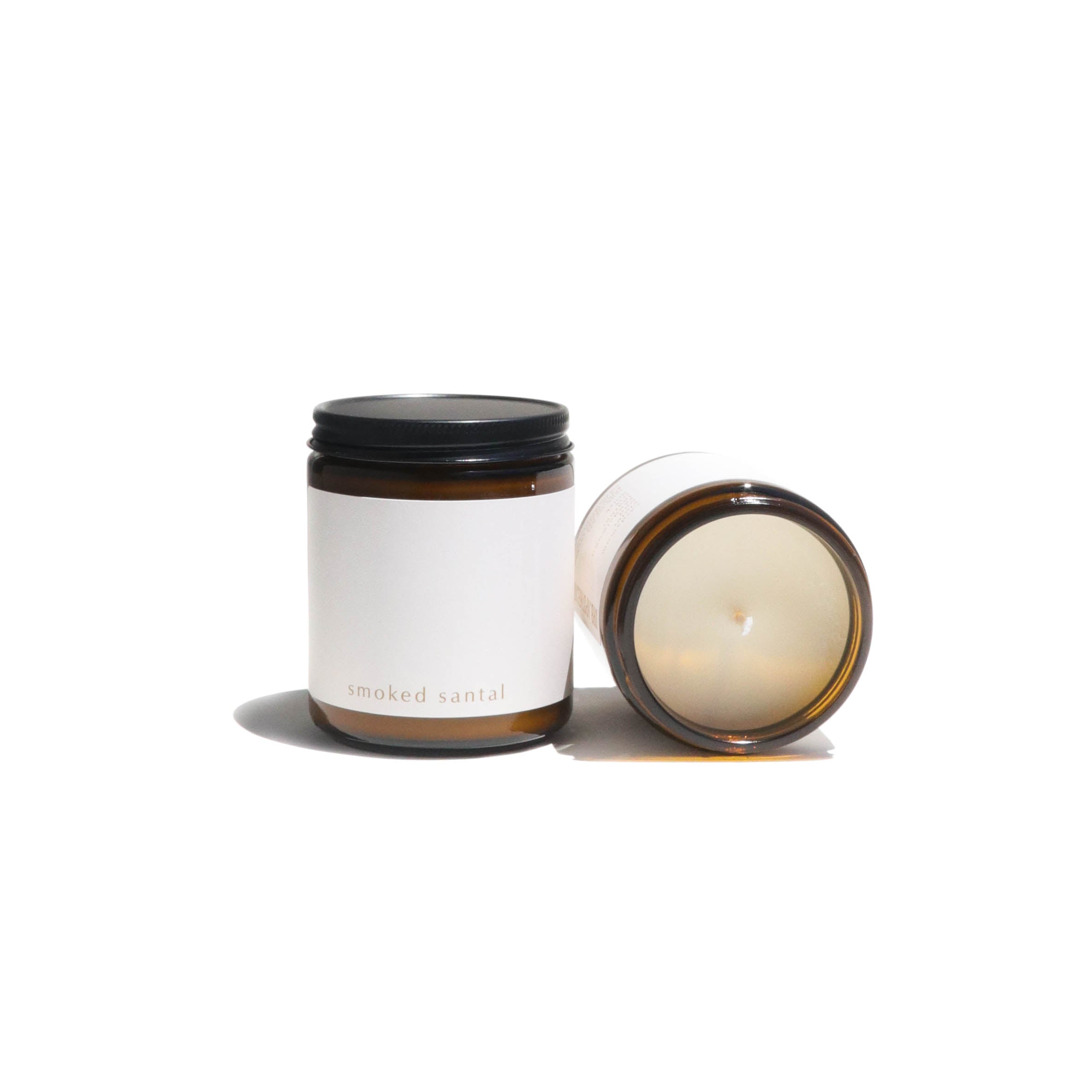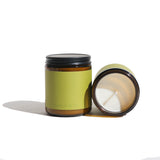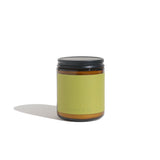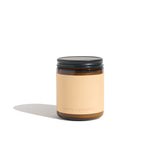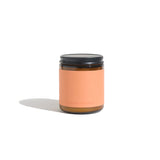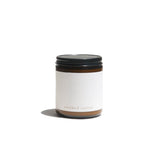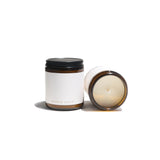 SOY CANDLES IN AMBER JARS
---
Description

Fill your home with our unique scents. Set the mood for every day and every season.
Scents

SUMAC CAMPFIRE - Sumac spice, tobacco, cacao, vanilla, birch, smoke. Smokey vanilla and tobacco leaf create a striking, velvety scent

CYPRESS BAYBERRY - Bayberry, pinecone, eucalyptus, palo santo, oakmoss, sage. Earthiness of crisp cypress and patchouli, while the notes of amber and oak moss give you a unisex twist on this grounding fragrance.

SANTAL & FIR - Cedarwood, cardamom, sandalwood, lemon peel, evergreen, fir. Warm exotic tones with a bright crisp finish of Fraser fir.

SMOKED SANTAL- Notes of cardamom, oud, and sandalwood with leather, earthy iris, and musk. The scent of the candle is sultry, grounding, exotic, and smoky, with the barest hint of floral.

All essential oils and fragrances are phthalate-free and non-toxic.

100% soy wax
More

Each comes in an 8 oz amber glass with a burn time of 40-50 hours and a cotton wick.

Once the candle is all used, rinse it with hot soapy water and enjoy the tumbler with your favorite herbal concoction or as a keep-safe for your special things.

*These statements have not been evaluated by the FDA. This product does not intend to treat, diagnose, cure, or prevent any disease. If you're pregnant, breastfeeding, or on any medications, please consult with a qualified health professional before beginning any new herbal products.
---






Free shipping on orders over $125
SOY CANDLES IN AMBER JARS