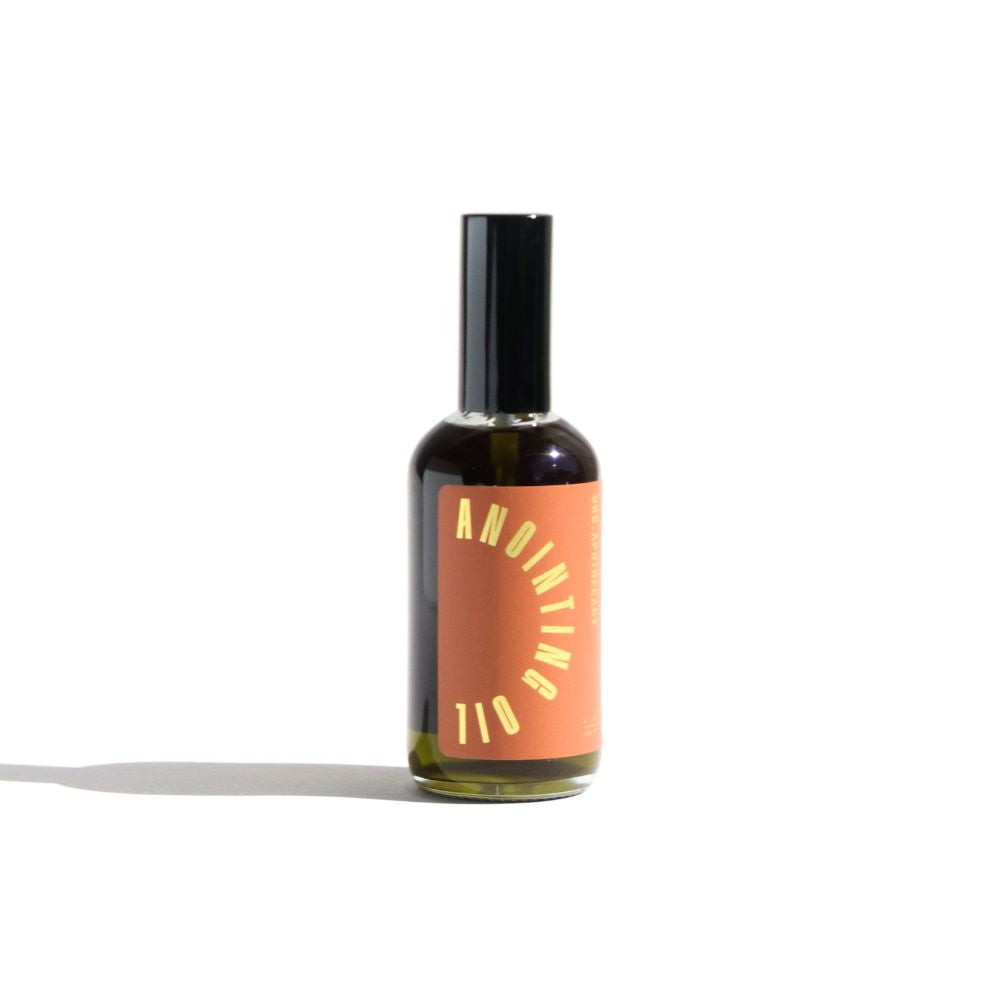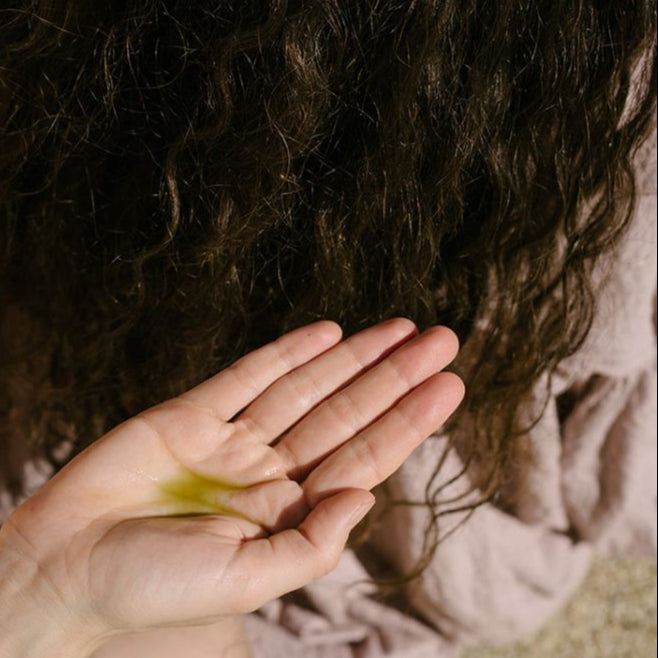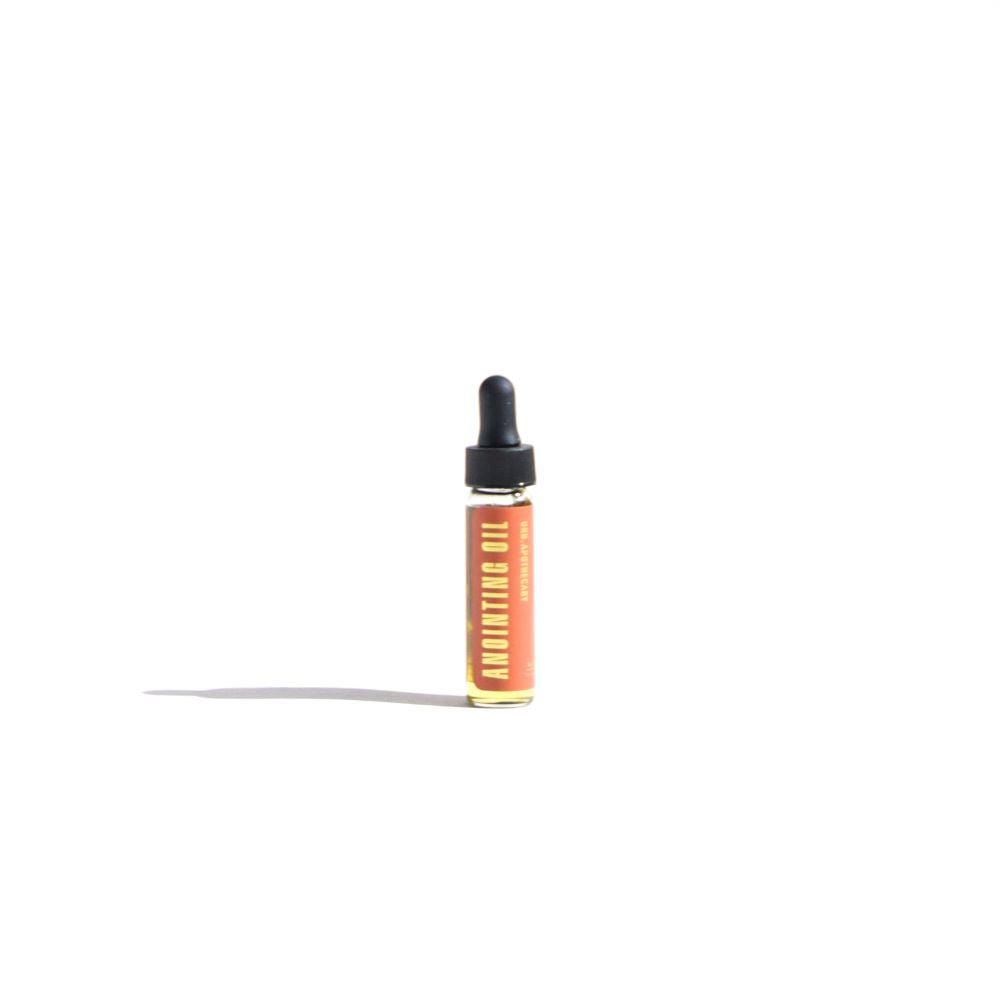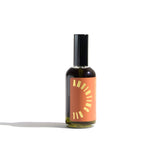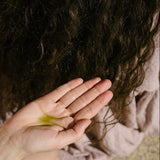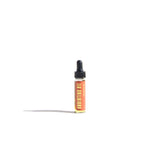 ---
Description

This Anointing Oil is free of essential oils, instead relying on the properties of herbs and botanicals to offer nourishing relief to the skin. Experience the aromas of rosemary, bay laurel, mugwort, and sage that are infused into the carrier oils, which are quickly absorbed into the skin for a healthy, non-oily glow.
How to use

This is an everyday oil - after a shower/bath, after a day in the sun, as part of your lymphatic massage routine, as a lotion alternative for dry skin, hair oil, or as an oil cleanser. It's universal and unisex. Soothe frayed nerves, encourage lymphatic flow, and heal redness and irritation with a gentle appreciation for the skin you're in.
Ingredients

MILK THISTLE is a fast-absorbing oil with a light nutty aroma, high in fatty acids and antioxidants help soothe inflamed and dry skin.

ROSEMARY acts as a refreshing astringent that balances and tones the skin. It's antimicrobial benefits help decongest acne and oily skin types while maintaining balance within the skin. A member of the mint family, rosemary provides stimulation, oxygenation and overall reviving refreshment to skin.

SAGE is reputed to eliminate toxins, provide relief to minor skin abrasions, diminish the appearance of blemishes, and address stretch marks, sores, and swelling. Its moisturizing and conditioning properties help soothe dryness and irritation.

MUGWORT targets dry, irritated skin and is proven to help decrease inflammation and heal acne-prone skin. Its aroma is said to encourage emotional healing and brings one a sense of peace and calm during times of reflection.

BAY laurel assists in the health and flow of the lymph system and that is exactly why we infused our Anointing oil with it. That and its amazing aroma.

Carthamus tinctorius* (safflower) oil, Helianthus annuus* (sunflower) oil, and Silybum marianum* (milk thistle) oil infused with Rosmarinus officinalis* (rosemary), Salvia officinalis* (sage), Atemisia vulgaris* (mugwort), Laurus obilis* (bay), and amor *organic
More

*These statements have not been evaluated by the FDA. This product does not intend to treat, diagnose, cure, or prevent any disease. If you're pregnant, breastfeeding, or on any medications, please consult with a qualified health professional before beginning any new herbal products.
---






Free shipping on orders over $125