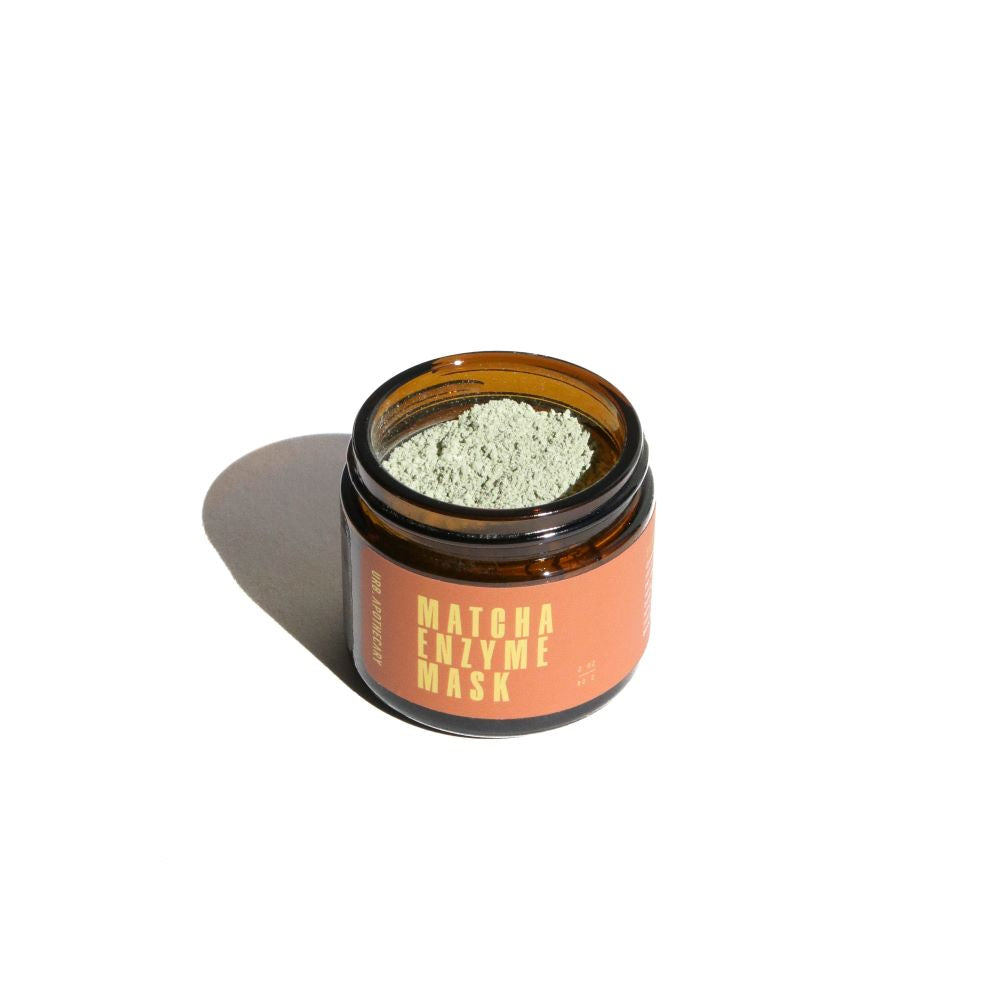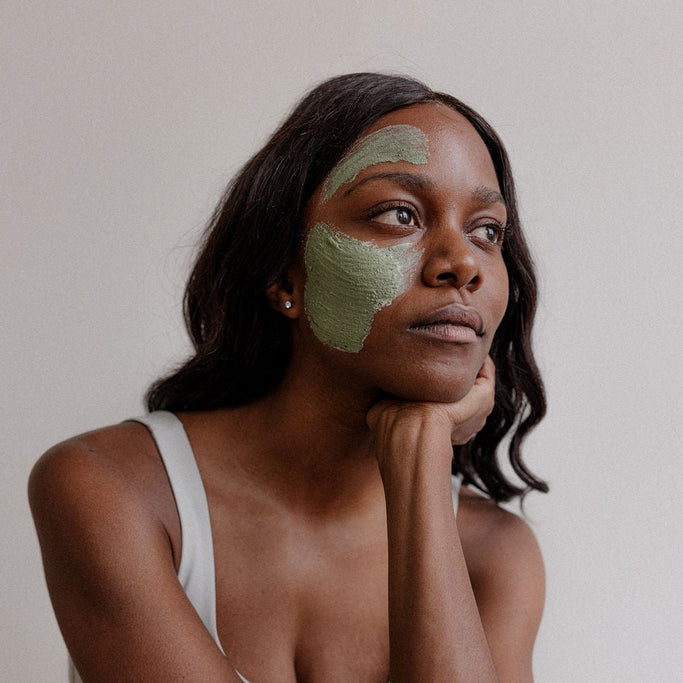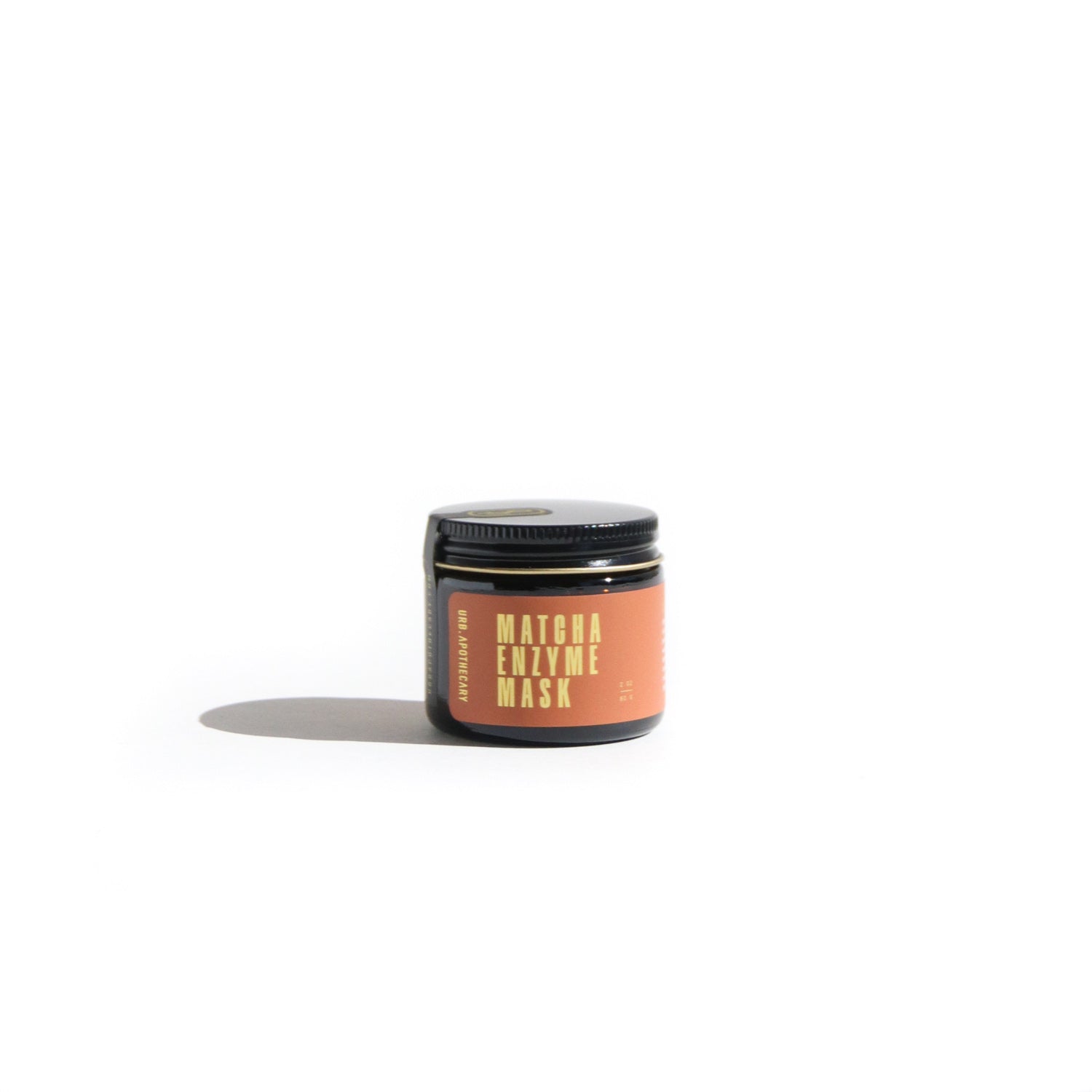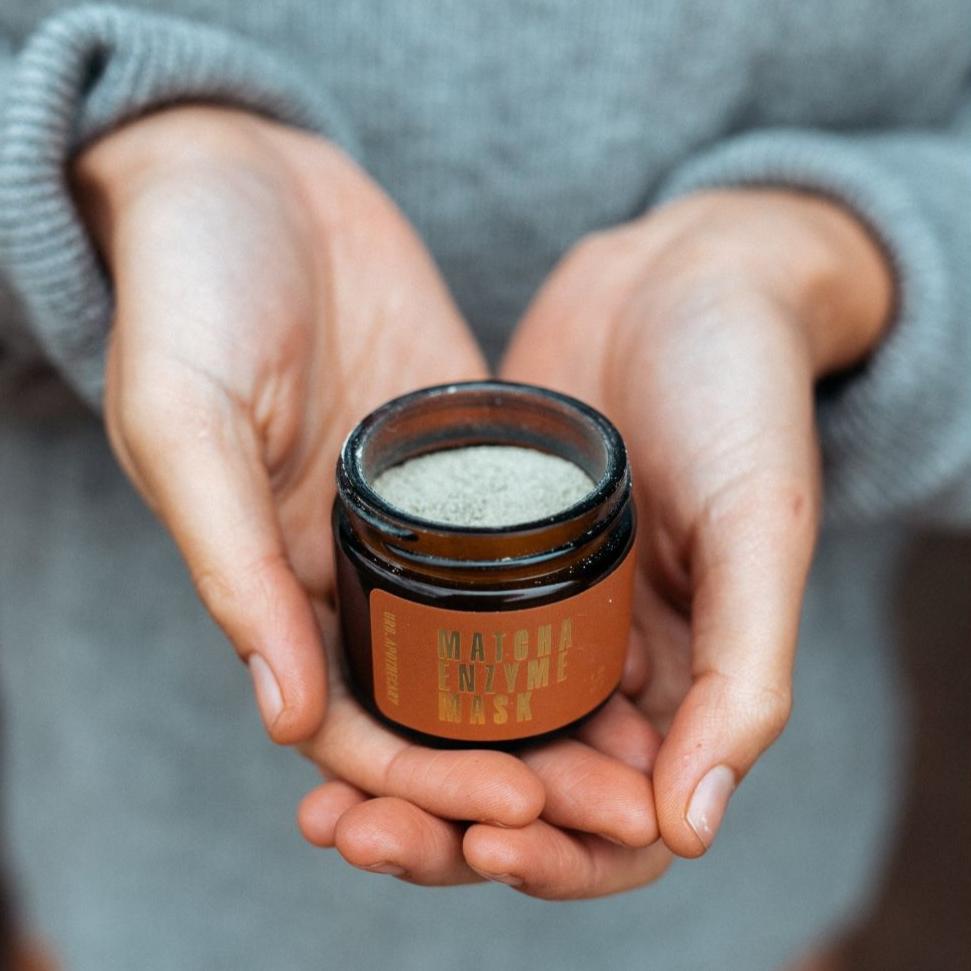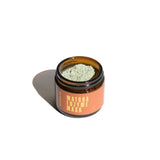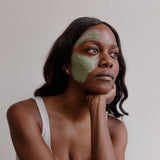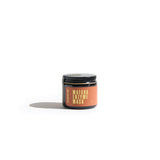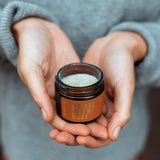 ---
Description

This mask is formulated with a powerhouse of natural ingredients, including green papaya fruit enzymes, matcha green tea powder, French green and rhassoul clay, yarrow, and geranium. These components work together to detoxify, cleanse, balance, and heal skin to reveal a bright, nourished complexion.


 
How to use

Use 1-2 times per week. Mix 1 tsp of powder with approximately 1 tsp of water or hydrosol, adding more if needed to achieve a smooth, batter-like texture. Spread on your face for 5-10 minutes before removing with warm water and a washcloth. Follow with toning mist and moisturizer. Note: redness is normal due to increased blood flow, and will dissipate in about 30 minutes.
Ingredients

MATCHA GREEN TEA's potent antioxidant properties make it incredibly helpful in reducing inflammation and evening skin tone. The antioxidants may also be helpful for reducing acne and increasing skin elasticity.

GREEN PAPAYA contains papain, a proteolytic enzyme, that gently digests the protein bonds that link dead skin cells to the surface of new skin. Using fruit enzymes results in a gentle exfoliation that leaves the skin smooth and supple.

YARROW has been used for centuries for healing wounds. Its main constituents, flavonoids and salicylic acid, work as a tonic and stimulant to soften and soothe the skin. It is a natural astringent that shrinks the skin and promotes skin healing

GERANIUM ESSENTIAL OIL helps balance sebum production, treat acne, reduce inflammation, alleviate anxiety, and balance hormones.

FRENCH GREEN CLAY has enormous absorbent powers due to the constitution of its micro molecules. It literally "drinks" oils, toxic substances, and impurities from your skin. Its toning action stimulates the skin. French Green clay is great for helping to clear occasional skin blemishes. Green clay owes its coloration to two very important factors: iron oxide and decomposed plant matter.

RHASSOUL CLAY nourishes the skin with its high silica, magnesium, and sodium content while also encouraging skin regeneration through gentle exfoliation, reducing and balancing sebum production, and tightening pores. It even has the ability to increase the elasticity of the skin, even skin tone, reduce skin dryness, and helps clear up blackheads and blemishes.

French green clay, rhassoul clay, kaolin clay, Camellia sinensis* (matcha green tea), Carica Papaya (green papaya) powder, Achillea millefolium* (yarrow) powder, Pelargonium x asperum* (geranium) essential oil, and amor *organic
More

2 oz jar yields 5-8 masks

Each product is made by us in-house in small batches and there may be some variation from batch to batch but ratios remain the same.

*These statements have not been evaluated by the FDA. This product does not intend to treat, diagnose, cure, or prevent any disease. If you're pregnant, breastfeeding, or on any medications, please consult with a qualified health professional before beginning any new herbal products.
---






Free shipping on orders over $125