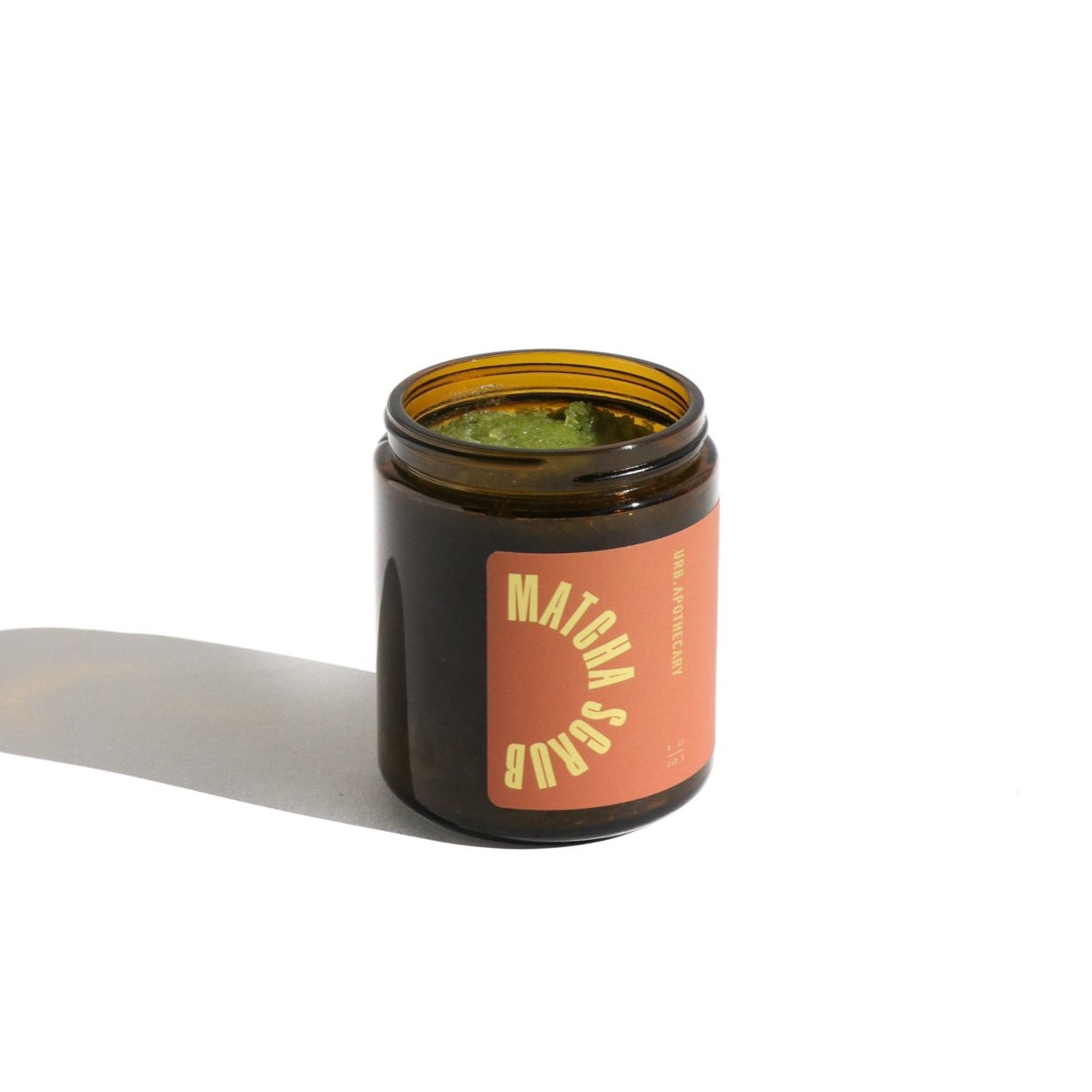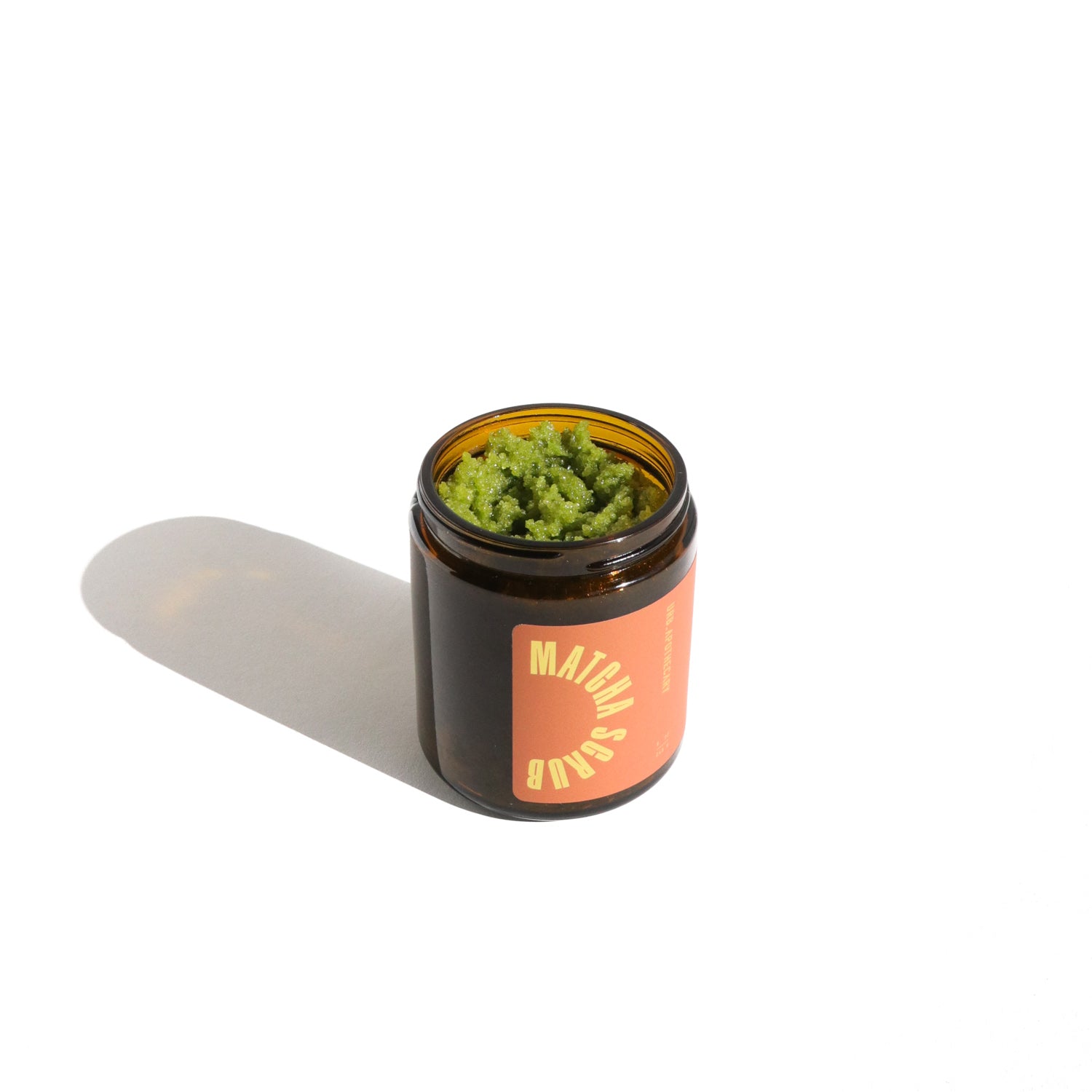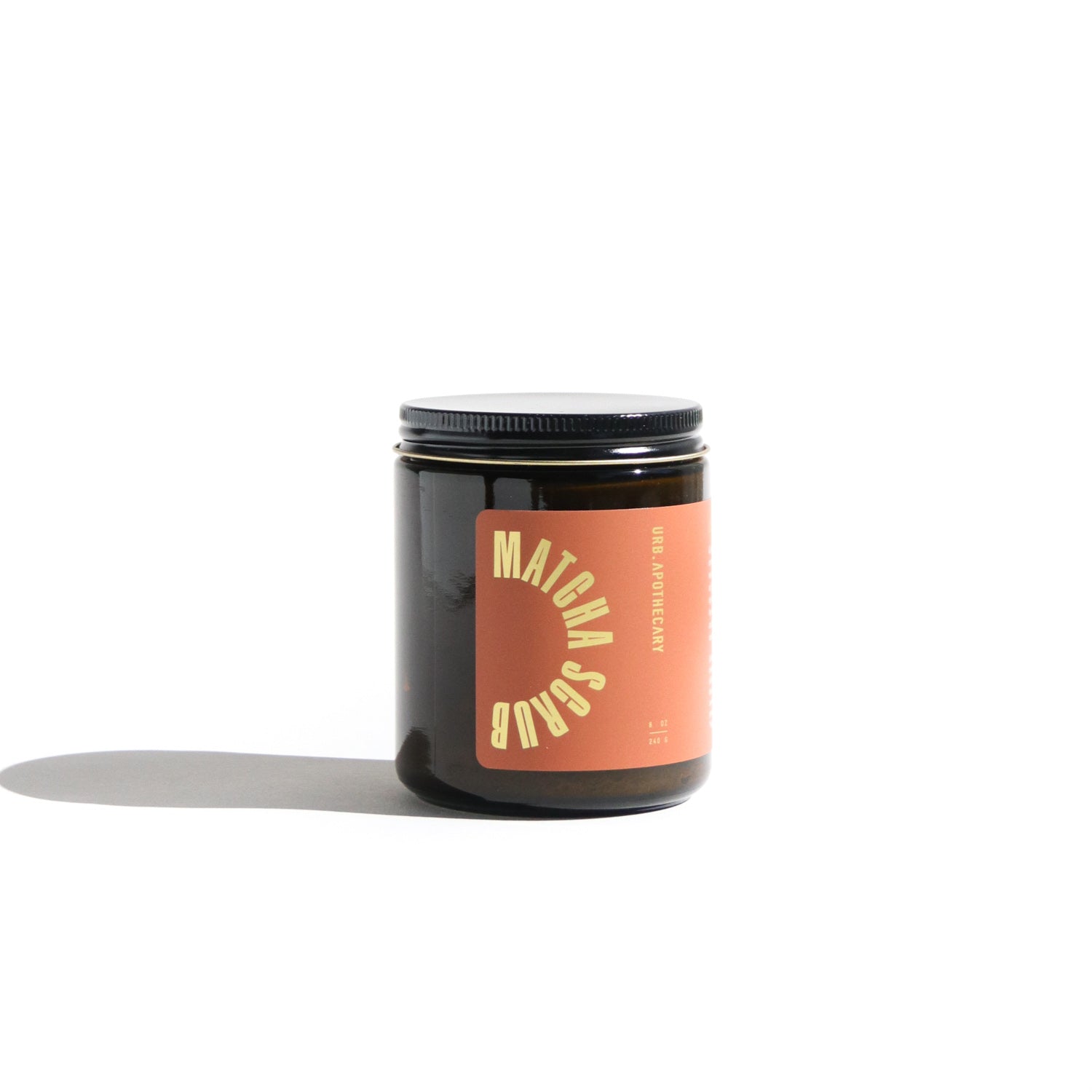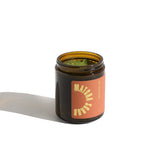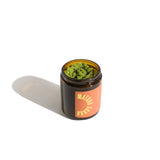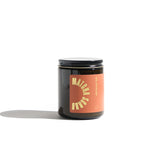 ---
Description

Matcha green tea's high antioxidant content rejuvenates old skin cells and neutralizes UV damage. Safflower oil, castor oil, and coconut milk provide nourishment and moisture to the exfoliating action of sugar, rounded out by uplifting aromas of lime. These, together with matcha green tea, create a healing, rejuvenating, and exfoliating scrub for the body. 
How to use

Gently massage scrub onto the body in light circular motions, and rinse to reveal smooth, fresh skin. We don't recommend using this on the face because sugar is a bit rough for the delicate skin of the face. Store in a cool dark place and try not to introduce water to the jar.
Ingredients

MATCHA GREEN TEA when applied topically, provides many benefits to the skin. It is full of Vitamins B2 and E, which are essential for skin health maintenance. It is a natural toner and is an effective acne treatment that helps reduce pores.

COCONUT is rich in skin-conditioning fatty acids, proteins, and complex B vitamins. It also has antibacterial, anti-fungal, antioxidant and antimicrobial properties that help soothe inflammation, fights acne infections, and alleviates red dry skin that can cause acne.

LIME with its refreshing, bright scent, can positively affect mood and promote emotional balance. Lime essential oil is an astringent, antiviral, antiseptic, antibacterial and a disinfectant.

SAFFLOWER OIL is rich in beneficial linoleic acid, which helps fight acne, wrinkles, and dry skin.

CASTOR OIL is rich in ricinoleic acid, a monounsaturated fatty acid that acts as a humectant, helping the skin maintain and hold onto moisture.

Carthamus tinctorius* (safflower) oil, Ricinus communis* (castor) oil, unrefined Saccharum officinarum L* (sugar cane), Camellia sinensis* (matcha green tea), Cocos nucifera* (coconut) raw shreds, Cocos nucifera* (coconut) milk powder, Citrus aurantifolia* (lime) and amor *organic ingredient
More

8 oz glass jar

Each product is made by us in-house in small batches and there may be some variation from batch to batch but ratios remain the same.

*These statements have not been evaluated by the FDA. This product does not intend to treat, diagnose, cure, or prevent any disease. If you're pregnant, breastfeeding, or on any medications, please consult with a qualified health professional before beginning any new herbal products.
---






Free shipping on orders over $125