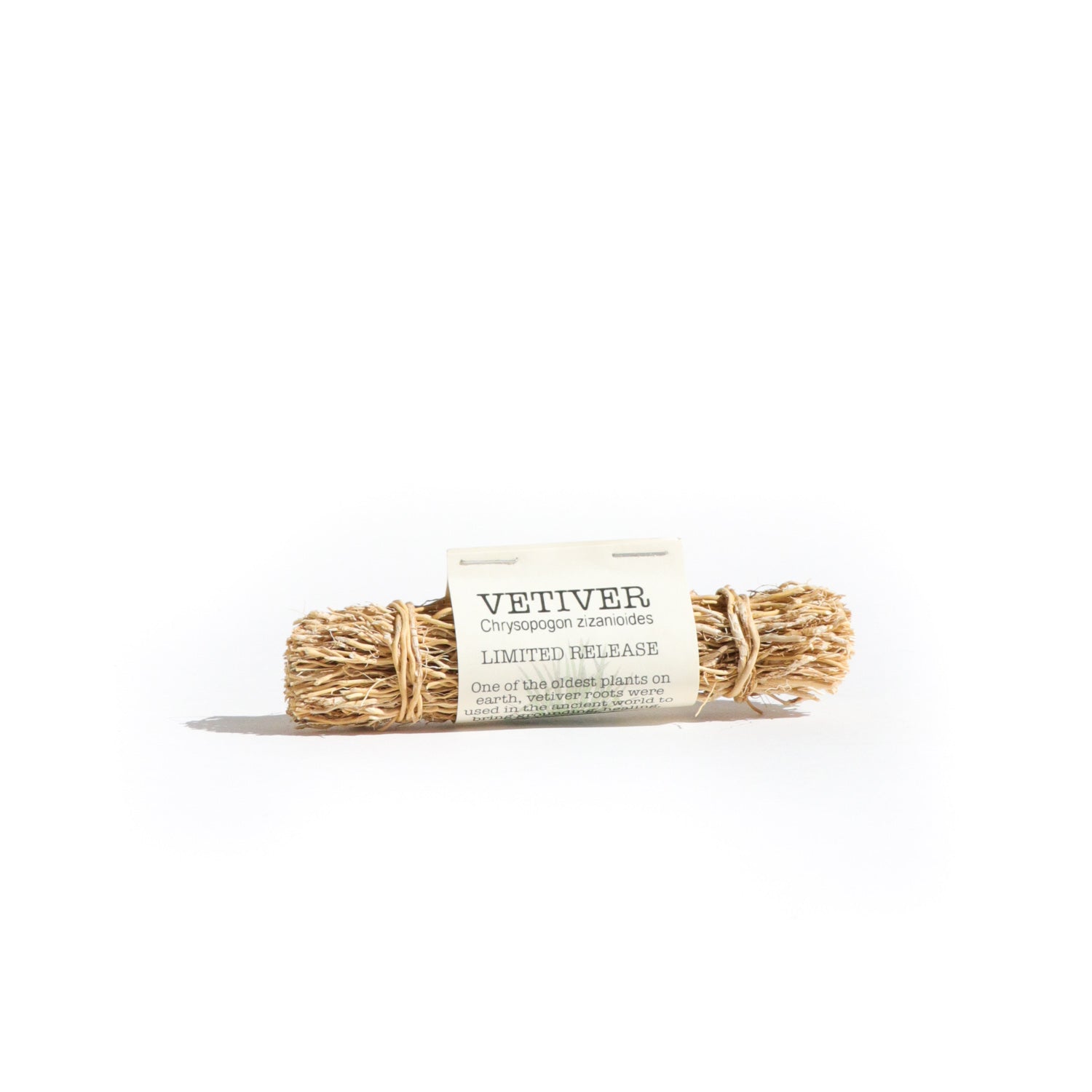 ---
Description

If you love vetiver you are going to love this incense bundle. Grown, harvested, and bundled in Hawaii, this incense is as sustainable as it is fragrant.
How to use

Light the end of the vetiver bundle with a flame (we find a candle flame is the easiest), once it catches, blow out the flame and enjoy the fragrant smoke.
Ingredients
More

*These statements have not been evaluated by the FDA. This product does not intend to treat, diagnose, cure, or prevent any disease. If you're pregnant, breastfeeding, or on any medications, please consult with a qualified health professional before beginning any new herbal products.
---






Free shipping on orders over $125